Our Team
The strength of an organization is rooted in the strength of its team. And strong teams require strong, thoughtful leadership. With this understanding, our Britton Consulting Group team, led by Reyna Britton and Duane Britton, was founded on one purpose: to develop leaders who inspire teams and transform organizations.
Reyna and Duane have dedicated themselves to educating and supporting clients with organizational development, leadership coaching, and many other leadership development services and workshops since they founded Britton Consulting Group in 2008.
As individuals, they've each served in leadership roles, accruing a long list of professional successes along the way. Together, their mutual belief in the power of great leadership to transform organizations and lives is the passion that's made Britton Consulting a leader in its field, as well.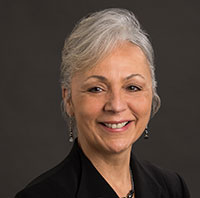 Meet Reyna Britton
Reyna Britton, RN, CPC, CMP is the co-founder of Britton Consulting. She's spent over 30 years leading in nonprofits, corporations, and large healthcare organizations. Today, she's a Certified Professional Coach, Certified Change Management Practitioner, mentor, and workshop speaker for Britton Consulting Group's clients.
Reyna's favorite leadership book, among many: What Makes Leaders Great by Russ Crosson.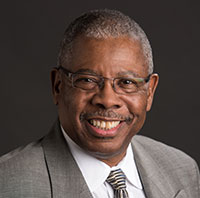 Meet Duane Britton
Duane Britton, M.A., CPC is the co-founder of Britton Consulting. He's served as a manager and leader in organizations small and large; from non-profit organizations to Fortune 500 companies and has founded multiple small businesses and nonprofits. He's also passionate about his local community and has planted, led, and transitioned large churches. Today, he's a Certified Professional Coach, Certified MBTI Practitioner, and business mediation consultant.
While it's impossible for him to name a favorite leadership book, Duane recommends Crucial Conversations by Kerry Patterson to every leader.
Meet Christiane Lynn
Christiane B. Lynn, MSW, LSW is an accomplished trainer and public speaker. She holds a Master's degree in Social Work from Temple University and is a licensed social worker. Christiane is also trained in Trauma-focused Cognitive Behavioral Therapy, as well as Attachment Therapy. Christiane values the importance of communication in healthy relationships and the synergy that is created when organizations invest in individual coaching, team training, and development.
Christiane's favorite leadership book is: The Leadership Challenge – How to Make Extraordinary Things Happen in Organizations.
GET IN TOUCH
We'd love to learn more about you and your team. Contact us today and let's discuss how we can provide you and your organization with the tools, skills, and inspiration to lead with confidence.