Why Choose Us
At Britton Consulting Group, we're redefining the term "consultant." We take a personal approach to a range of consulting services, tailoring each one to meet the needs of our clients.
When you get to know us, you'll recognize the Britton Consulting Group difference in four distinct ways.
Experienced
In short: we know because we've been there. Britton Consulting Group has a combined 60-plus years of business and nonprofit experience. We understand the challenges of modern organizations and are well-versed in helping leaders find the tools and skills that are critical for effectively achieving our client's goals.
Adaptable
There is not much we can't do for our clients in the world of leadership. Our wide-ranging experience and professional network of experts means our well runs deep. We believe in a customized approach to leadership – no cookie-cutter approaches here. We learn who you are as a leader and team as we work together and adapt our approach to your specific needs.
Personal
We don't believe in a one-size-fits-all model for any of the work we do. There's only one way to bring clarity to our clients – we take the time to listen and analyze, then act. We believe in guiding our clients in a relatable way and putting them first. We find that when we set up leaders and teams for success, organizational advancement follows.
Actionable
We're not offering a crash course on success theory. Britton Consulting Group services and workshops provide our clients with real-world, practical tools they can immediately put into use. Clients will walk away with actionable skills and custom benchmarks for achieving growth, change, and other goals.
---
Britton Consulting Group is honored to have worked with a long list of clients over the years who have trusted us to teach them how to grow their organization through purpose-driven leadership. We are passionate about helping bring clarity to leaders and organizations, taking them to the next level of growth and effectiveness. Our client's satisfaction–and ultimately, their success–is why we enjoy many loyal, long-term relationships.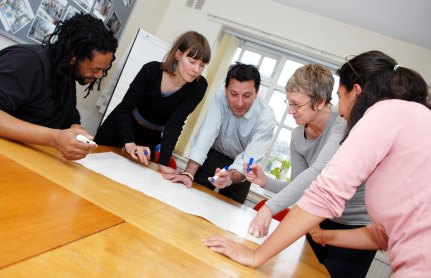 "We'll be calling upon Britton Consulting Group again. You are a great team and really get us."
GET IN TOUCH
We'd love to learn more about you and your team and how we can help you achieve your goals and find success. Contact us today to learn more about our philosophy and service offerings, and let's discuss how Britton Consulting Group can provide you with the tools, skills, and inspiration to provide exceptional team leadership.