Duane Britton, M.A., CPC is the co-founder of Britton Consulting. He served as a manager and leader in small and large organizations – from small nonprofits to Fortune 500 companies – and has founded multiple organizations.
As a young leader, Duane didn't have a mentor or coach. He would attend workshops, but few coaches took a one-on-one approach with clients. Over time, Duane discovered his love for helping others succeed. Today, he's paying it forward by bringing his experience as a leader and expertise as a mentor to individuals and organizations.
His Expertise
Duane has a master's degree in Psychology/Counseling and is certified in using a variety of personality assessment tools. In addition, he is a Certified Professional Coach, Certified MBTI Practitioner, and served as a marriage/family counselor and business mediation consultant. Duane is also a member of the Society of Human Resource Management (SHRM).
Committed to continuous education and learning, Duane is an avid reader and remains a student of coaching. He believes strongly that if you're not willing to be taught, you can't be a teacher. Likewise, he continues to keep in touch with his coaches to remain open to being coached and holding himself accountable.
His Experience
Duane began his career more than three decades ago and has served in various management and leadership roles for nonprofits and Fortune 500 companies, some of which he founded. His experience reflects board and executive leadership, team building, staff relations, conflict resolution, facilitation and training, and conducting assessments for corporate and cross-cultural environments.
His Community
Duane is passionate about serving within his community. In both his regional and local police departments, Duane implemented a Police Chaplaincy Program and currently serves as a Police Chaplain. He served on the Ephrata PA Civil Service Commission, Mayor's Council on Youth, and the Downtown Redevelopment Committee. Duane serves as a board member on the Medical Group for WellSpan Health System.
Duane's favorite leadership books are: Ordering Your Private World; anything by John Maxwell; Crucial Conversations; and anything about communication.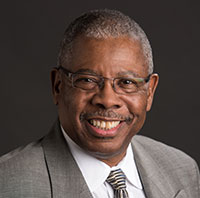 GET IN TOUCH
Contact Duane and our entire team to learn more about how Britton Consulting Group empowers leaders to transform their organizations.