Reyna Britton, RN, CPC, CMP is the co-founder of Britton Consulting Group. She's spent over 30 years leading in nonprofits, corporations, and large healthcare organizations.
Reyna has always been passionate about creating genuine human connections. As a result, she felt pulled in her early career to become a nurse. Reyna wanted to be of service to people–to understand their experiences and ease their burdens by joining their journey. Today, she brings that outlook to her work as a leadership coach.
Her Expertise
Today, Reyna is a Certified Professional Coach, Certified Change Management Practitioner, mentor, and workshop speaker for Britton Consulting Group's clients. Her competencies include developing organizational cultural assessments and developing implementation plans for organization-wide transformation initiatives.
Reyna believes in life-long learning. She is constantly reading and exposing herself to new situations–broadening her perspectives. Reyna is grounded by her leadership philosophy and values self-assessment to remain aware of who she is. She will often complete the same exercises her clients are working through to hold herself accountable and relate with her clients.
Her Experience
The U.S. Department of Commerce commissioned Reyna as a senior examiner for the Malcolm Baldridge National Quality Program National Board of Examiners. She has led teams of content experts in evaluating role model world-class organizations, within the Service, Small Business, Manufacturing, Education, Non-Profits, and Healthcare sectors.
In her multiple leadership roles, Reyna led many system-wide organizational developments and change management initiatives. She excels in planning, facilitation, coordinating, and formulation of strategies to improve organizational performance.
Her Community
Placing a high value on giving back to her community, Reyna serves on the Governance Committee, Strategic Planning Team, and Board of Water Street Ministries. She also serves as a member of the East Region Board of Directors for the WellSpan Health System.
Reyna's favorite leadership book: What Makes Leaders Great by Russ Crosson.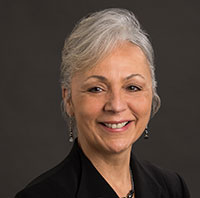 GET IN TOUCH
Contact Reyna and our entire team to learn more about how Britton Consulting Group empowers leaders to transform their organizations.