Leadership Development Services
We believe that great organizations require great teams and that great teams are born out of effective leadership. At Britton Consulting, we're passionate about helping leaders lead with purpose, inspire their teams, and grow their organizations.
More than ever, today's organizations are under pressure to continuously innovate and grow to keep pace with an ever-changing world. And in the process, it's all too easy for the development of the team to take a back-seat to meeting goals and deadlines.
Our leadership development services are rooted in years of experience helping organizations develop leaders who are not only prepared to meet their organization's unique needs, but also help build outstanding teams and foster a positive organizational culture. 
Empowering Teams with the Tools and Skills to Lead Effectively
Through our leadership development services, we assess the strengths of individuals and teams using evidence-based tools. Then, we create a customized plan to help address areas for growth and improvement.
Our leadership development facilitators teach the hard and soft skills necessary to lead thoughtfully and effectively. We work with each team to develop their communication and emotional intelligence muscles, provide them with clear and actionable plans, and direct them to the tools they need to continue to hone their skills.
Making a Long-term Commitment to Lead
Developing organizational leaders is a commitment to a lifelong practice of effective leadership. As a leader, developing your organization's future leaders is never done. Our program will give your organization the tools and skills necessary to continue developing your team, so they can lead your organization well into the future.
Once you commit to developing your leaders as well as your own leadership skills, you'll begin to see and feel the ripple effects it creates on the overall health and growth of your organization.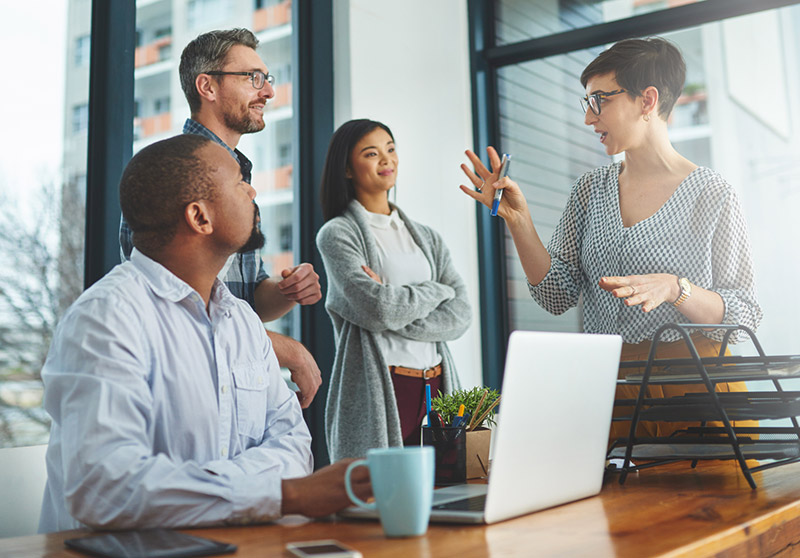 "Our leadership team developed a greater sense of unity as we collectively reviewed the results of our assessments through the effectiveness of the facilitated discussions."
GET IN TOUCH
We'd love to learn more about you and your team and how we can help you develop great organizational leaders. Contact us today to learn more about our Leadership Development services, and let's discuss how Britton Consulting Group can provide you with the tools, skills, and inspiration to provide exceptional team leadership.